JOIN US AT ONE OF OUR MONTHLY AUCTIONS
Visit us at one of our monthly events, and ask about our Specialty and Real Estate Auctions!
Top Auction House in Moneta, Virginia
Simmons Auctions is a Family-Owned and Operated Auction House serving the Central Virginia and Roanoke Valley region with monthly and specialty auction events.
For years we have brought buyers and sellers together good times and competitive rates. We look forward to seeing you at our next event!
Family Owned & Operated
Join the friends and family who come from all over Central Virginia
Competitive Commission Rates
Sellers keep coming back due to our great rates & consistent turnout
Food, Fun, & Great Deals
Bring your friends & find your next deal at our monthly auction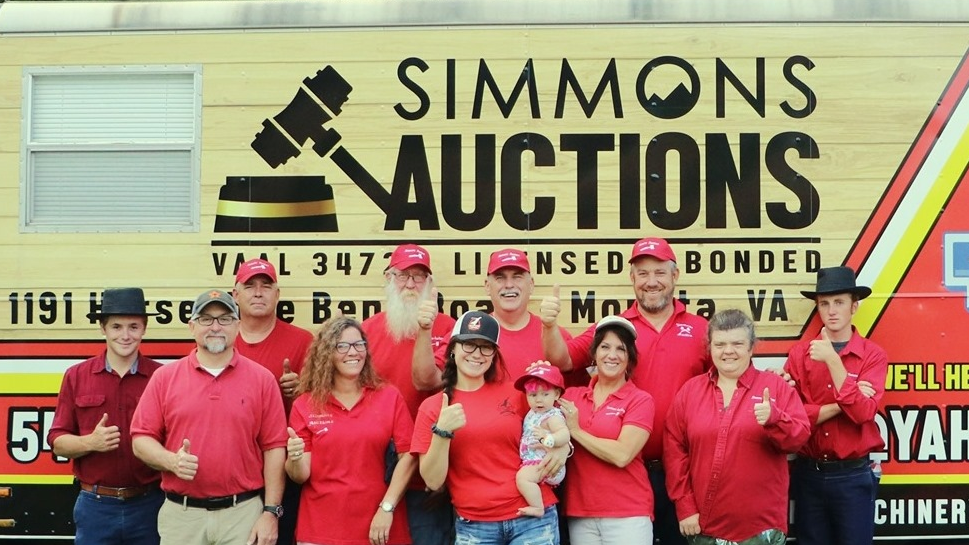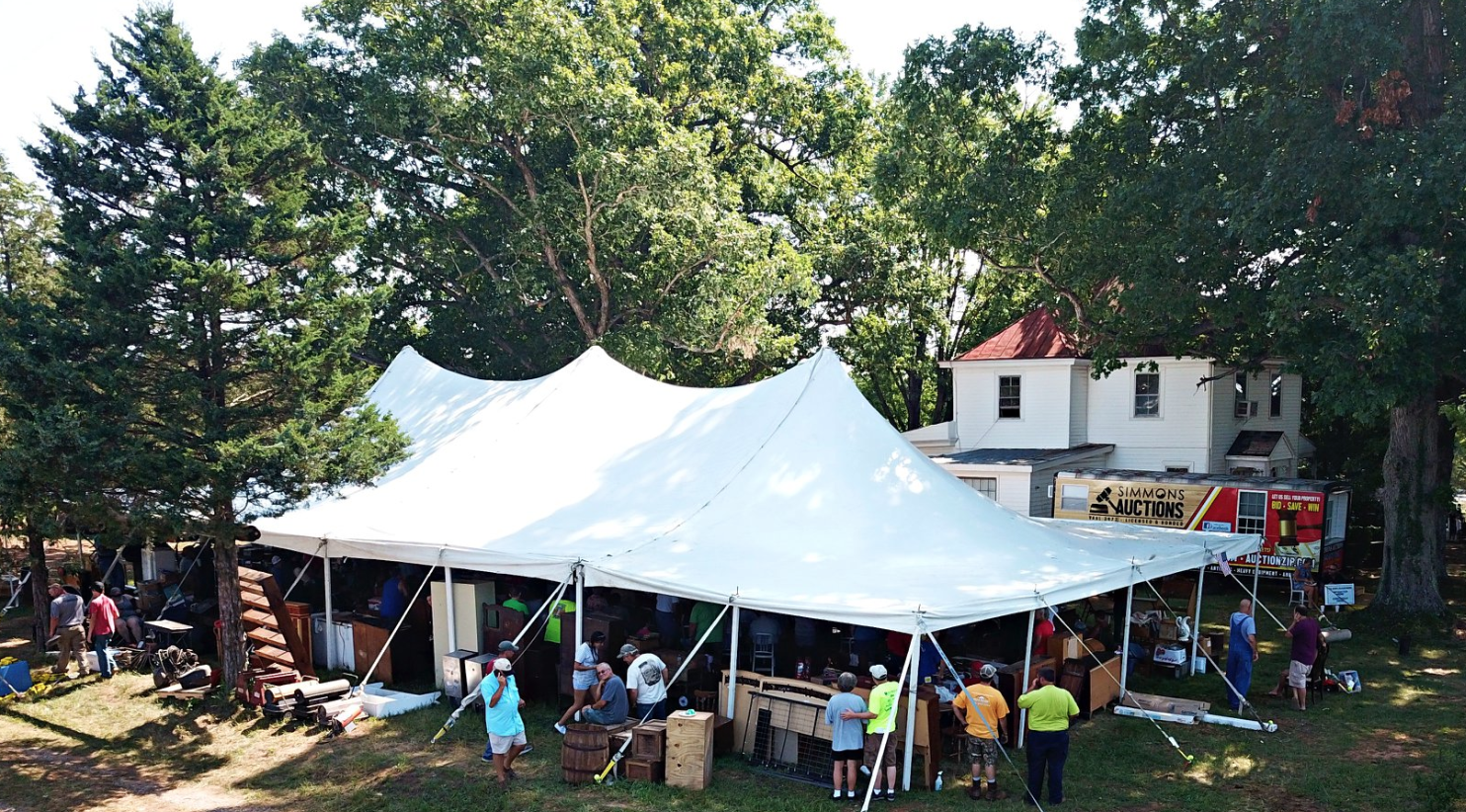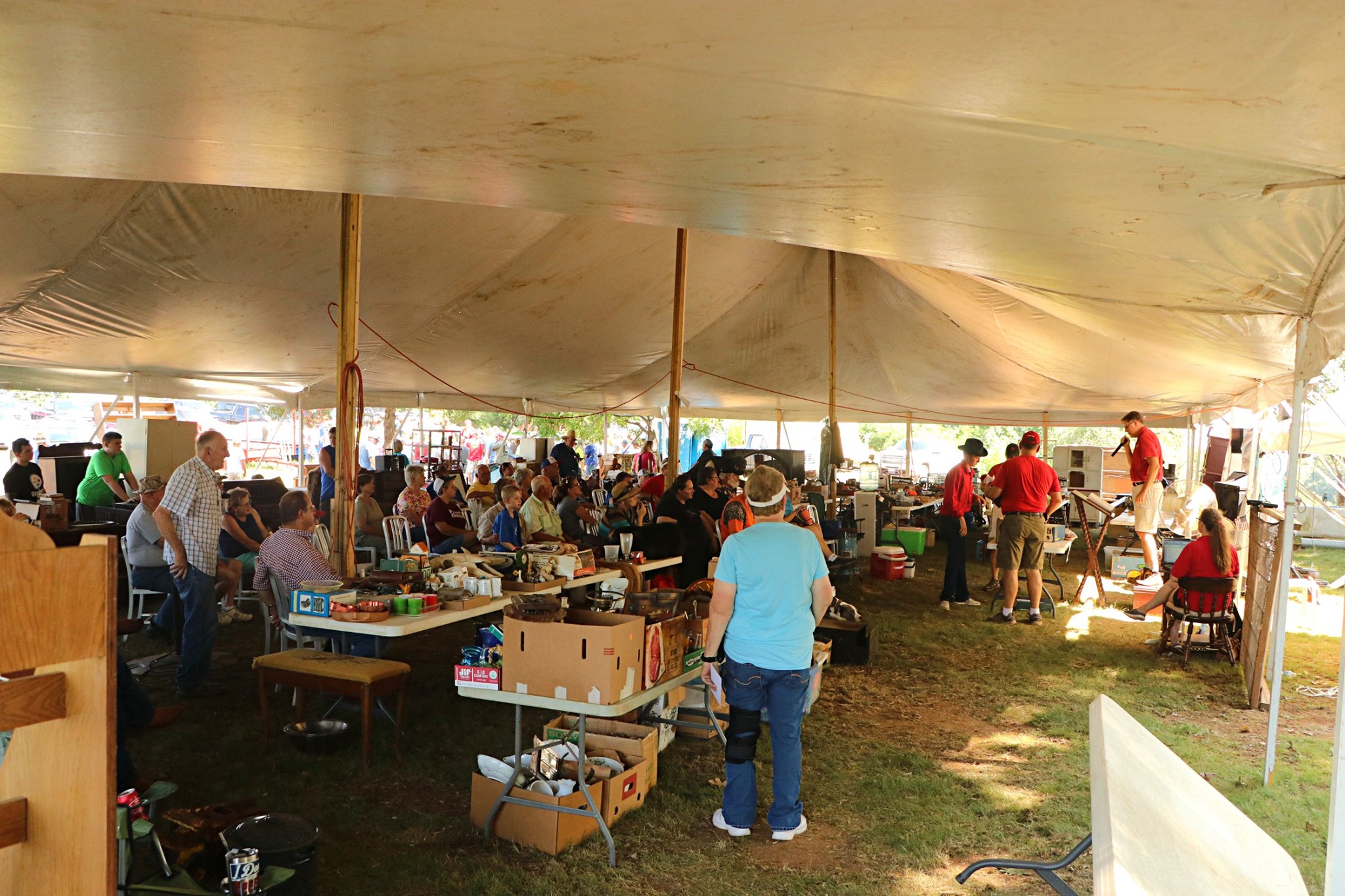 We Offer Auction Services For Several Specialty Items
Estate Auctions
Let us handle the stress of setup and cleanup! We will professionally auction your estate in front of our enthusiastic bidders!
Heavy Equipment Auctions
Cranes, Big Trucks, Trailers, Dump Trucks, and More!
Gun Auctions
Bolt Action, Semi-Automatic, and Black Powder Rifles, Shotguns, Pistols & Revolvers, and all types of Ammunition
Farm Equipment Auctions
Tractors, Plows, Aerators, Graders, Grapplers, Trenchers, and More!
Antique Auctions
Furniture, Military Relics, Paintings, Coins, and More
Auto Auctions
Cars, Trucks, Motorcycles, Boats, RVs, Dirtbikes & Four Wheelers
Fill out this quick form to schedule an appointment with us. We will get back with you by phone as soon as possible!

"Always good stuff… and friendly staff"

I just went to the Simmons Auction for hunting and sportsman items and gear, and it was packed!

"Great people"
Simmons Auctions is Central Virginia's favorite Auction House, serving our great neighbors in Roanoke, Lynchburg, and the surrounding counties.
OUR ADDRESS
1141 Horshoe Bend Rd, Moneta, VA 24121